Broadway in Norfolk Series
We are looking forward to the return of live theatre and are excited for that day when we can all be together again. Until then, we have some updates:
Roald Dahl's CHARLIE & THE CHOCOLATE FACTORY, originally scheduled for March 31 - April 5, 2020 has been rescheduled to February 11-13, 2022. If you have already purchased tickets to this show, please read carefully, as your ticketholder status may have changed:

Tuesday, Wednesday, and Thursday Ticket Holders: As a result of the reduction from 8 shows to 5 shows, your performance has been canceled. A refund has been credited to your card on file. Please watch your email for a special link to purchase new tickets.
Friday, Saturday, and Sunday Ticket Holders: No action is required on your part as your original tickets will be valid for the new dates.

The shows in the 2021 Broadway in Norfolk season (JESUS CHRIST SUPERSTAR, JERSEY BOYS, CATS, ANASTASIA) will not play as scheduled. We are working to move as many of our 2021 titles as possible into the 2021-22 season. No action is required for those of you who have renewed for 2021, as we hope to simply transfer you into the new season. Those of you who have not yet renewed will have the opportunity to secure your seats when the season is announced.

We hope to announce the 2021 Broadway in Norfolk season by early summer, and you will be the first to know.

As always, should you have any questions regarding your Broadway In Norfolk subscription, please contact our team via email at [email protected].
We could not have imagined that more than a year would pass since our last presentation of top-notch song and dance from Broadway's national tours. We cannot thank you enough for your continued patience, support and understanding as we push through this extended intermission. There is light at the end of the tunnel as we are in the final stages of planning for the return of Broadway in Norfolk. Tour dates continue to shift, and we will certainly need to be flexible and aware of extenuating circumstances when the curtain rises again. However, Broadway will be back!

---
'The Broadway in Norfolk series is presented by Nederlander National Markets LLC, a New York-based entertainment company that presents and produces Broadway engagements throughout North America. Under the direction of James L. Nederlander and Steve Traxler, Nederlander National Markets LLC manages subscription series in about 56 cities around the country.'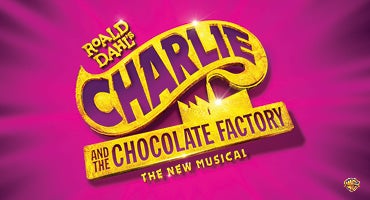 Feb 11 - 13, 2022 , 8:00pm
at
Chrysler Hall