ATLANTIC UNION BANK PATRIOTIC FESTIVAL
The Patriotic Festival is an annual military celebration to honor our armed forces personnel and their families with three days of military displays, demonstrations and concerts by national touring artists. Founded in 2004, the event is one of the region's largest military celebrations and Hampton Roads highest attended summer music festival.
As of 2022, the Patriotic Festival has relocated to downtown Norfolk, home to the world's largest naval station, Naval Station Norfolk. The City's inaugural Patriotic Festival is scheduled to take place Friday, May 27 through Sunday, May 29 and will feature concerts from three of country music's hottest stars including Morgan Wallen, Kane Brown and Jon Pardi.
The Jon Pardi concert will take place at Scope Arena, while Morgan Wallen and Kane Brown will perform on the waterfront at downtown Norfolk's Waterside Drive. The first concert of its kind for downtown Norfolk, the stage and seating areas will run the length of Waterside Drive starting at the intersection of St. Paul's Blvd and Waterside Drive, ending at Martin's Lane. For a detailed map, click here.
Three-Day Weekend Passes to see all three concerts go on sale Tuesday, January 11 at 10 a.m. Single tickets to see Wallen and Brown go on sale Friday, January 14 at 10 a.m. Single tickets to Jon Pardi are currently on sale. Weekend Passes and single tickets can be purchased in person at the Scope Arena box office, and online at Ticketmaster.com or PatrioticFestival.com.
In addition to the concerts, Town Point Park will transform into the Waterfront Military Zone with military exhibits, mobile tours and corporate sponsor zones. Daytime concerts from artists including The Wailers, Toad the Wet Sprocket and the Gin Blossoms are also scheduled. For tickets and more information on these events, click here.
Questions? Email us at info@sevenvenues.com or call (757) 664-6464.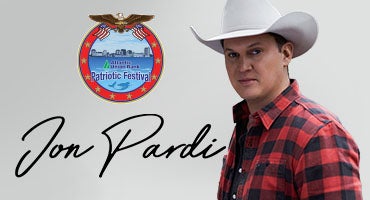 May 27, 2022 , 7:00pm
at
Scope Arena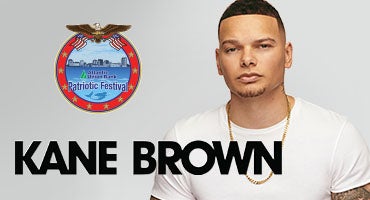 May 28, 2022 , 7:00pm
at
Open Air Events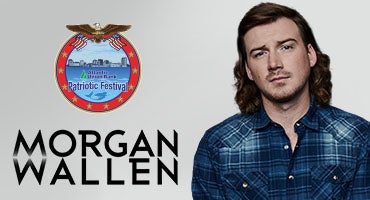 May 29, 2022 , 7:00pm
at
Open Air Events