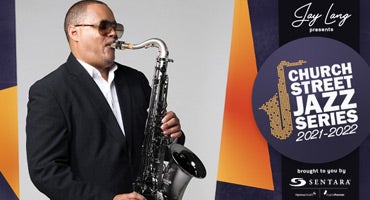 Sat, Oct 2, 8:00pm
$45 - $100 plus applicable fees

Don't get ripped off! The Scope Arena Box Office and Ticketmaster are the only authorized sellers of tickets.

SevenVenues is not responsible for tickets purchased anywhere other than Ticketmaster or through the Scope Arena Box Office and will not honor, exchange, or refund counterfeit, duplicate, or invalid tickets.

Ticket prices are subject to change.
Sat, Oct 2, 8:00pm
Najee
Church Street Jazz Series
IMPORTANT EVENT INFO
The event organizer for the Najee performance is requiring all patrons to wear a mask while inside the venue, regardless of vaccination status.
Doors will open early at 6:30 p.m. Sentara, the show's sponsor, will be onsite offering vaccinations. Ticket holders can preregister using the QR code or link below.
PREREGISTRATION FOR ONSITE VACCINATION
https://www.vavax.org/appointment/en/reg/2561705092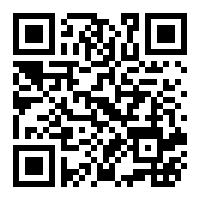 Questions? Please email info@sevenvenues.com.
---
SUBSCRIBE AND SAVE!
Save up to 15% on tickets when you subscribe - call 757.823.4299 to reserve your season passes today!

Grammy nominated saxophonist and flutist Najee has made a career following his heart and keen musical intuition by pushing musical boundaries, all of which have made him an international pioneer in the music industry. Having collaborated with everyone in the music business from Prince, Quincy Jones to Stevie Wonder, Chaka Khan and Herbie Hancock, Najee's technical agility, grace, compositional prowess, unbridled passion, and fearless genre-bending have made him one of the most sought-after musicians of his generation. With two Platinum and four Gold albums under his belt, Najee is an icon whose musical vision spawned an entire new genre by fusing the music close to his heart - R&B and Jazz.

Born in the Greenwich Village of New York City and raised in Jamaica, Queens; an alumnus of the New England Conservatory of Music, Najee was mentored by jazz giants Frank Foster and Jimmy Heath, as well as classical maven and flutist Harold Jones of the New York Philharmonic. When he emerged onto the scene with his soulful R&B, and jazz fused sound with songs such as "Najee's Theme," "Sweet Love," and "Betcha Don't Know," it was not long before his trademark soprano found a home at the top of the charts and he carved out his own unique niche in the musical landscape. "My first love was the tenor saxophone and flute," confides Najee. "It was my brother Fareed who got me to play soprano saxophone. We would argue over me not wanting to play soprano. Then one day someone gave me a soprano saxophone and I played on his songs. That began my soprano saxophone career and little did I know then, that would be the instrument to make me popular. As I began to develop on my instrument, John Coltrane, Charlie Parker, Yusef Lateef, Grover Washington Jr., and Hubert Laws on flute were some of the artists that inspired me. As an industrious and hungry young musician, Najee had the good fortune of coming through Dr. Billy Taylor's now legendary Jazzmobile program. While a student at the New England Conservatory (where both Najee and his brother attended) he studied saxophone performance with Joe Allard and performed with George Russell and Jaki Byard big bands. After his studies at the conservatory, Najee returned to New York in the early 80's and was lucky to land a gig with Chaka Khan along with his brother and guitarist Fareed (who is now his manager).

In 1986, Najee's Theme, was released and the saxophonist earned a slot on tour with singer Freddie Jackson. The following year, Day by Day was released, and in 1991, Tokyo Blue, which is one of Najee's most successful and enduring recordings. Tokyo Blue (which was produced by Najee's brother Fareed) and Day by Day both went Gold and led to two Soul Train Awards for Najee (Best Jazz Artist in 1991 and 1993). Just an Illusion came in 1992 and around this time he collaborated with such iconic figures as Quincy Jones and jazz greats Stanley Clarke, Billy Cobham, and Larry Carlton which resulted in the album Live At The Greek.

For Najee, the late 90s were marked by extraordinary international experiences, from performing at Nelson Mandela's birthday celebration in South Africa to playing as a special guest of President Clinton at the White House during an event honoring President Jerry Rawlings of the Republic of Ghana. Najee also spent two years of touring from 2001-2003 with Prince and appears on Prince's albums Rainbow Children and One Night Alone. In 2003, Najee released Embrace featuring special guests Roy Ayers and BeBe Winans. My Point of View was his follow up in 2005 featuring his good friend and vocalist Will Downing. In 2006, Najee won an NAACP Image Award for "Best Jazz Artist." In 2007, Rising Sun joined Najee with Phil Perry and Mind Over Matter, from 2009 paired Najee with singer Eric Benet. 2012 saw the release of Najee's critically heralded The Smooth Side of Soul. In 2013, Najee released his second recording for Shanachie Records, The Morning After, A Musical Love Journey, which earned him a NAACP Image Award Nomination for "Outstanding Jazz Album" (2014) and Soul Train Awards Nomination for "Best Contemporary Jazz Performance" (2014). In 2015, he released You, Me and Forever, an inspired collection of songs that charted #1 Most Added Song on Billboard and Smooth Jazz charts. On stage Najee's performance with his band is light years beyond electrifying!
Event Dates
Related Links