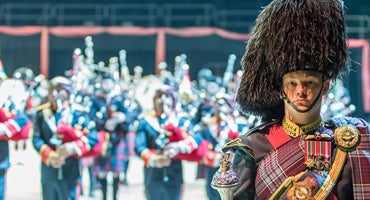 Apr 27 - 30 , 2017
$20 - $100 plus applicable fees

Don't get ripped off! The Scope Arena Box Office and Ticketmaster are the only authorized sellers of tickets.

SevenVenues is not responsible for tickets purchased anywhere other than Ticketmaster or through the Scope Arena Box Office and will not honor, exchange, or refund counterfeit, duplicate, or invalid tickets.

Ticket prices are subject to change.
Apr 27 - 30 , 2017
Virginia International Tattoo 2017
presented by the Virginia Arts Festival
In 1997, we brought this tradition to the home of the world's biggest Naval base and the largest population of military families in America- Norfolk, Virginia. Not surprisingly, Virginia International Tattoo has become renowned as the most patriotic of the world's great Tattoos.
This largest spectacle of Music and Might in the United States of America offers an astounding display of inspirational military music, majestic massed pipes and drums, show stopping drill team maneuvers, colorful and elegant dancers, and much more. It's clear why the American Bus Association has put this Tattoo on their must-see list of the most exciting events in the world.
Throughout history, field musicians have been vital to commanders as the sole means of relaying orders during battle. For marching, the bands kept the company or regiment in proper cadence, and served to beat the daily duty calls and ceremonies such as Reveille, Taps, the General, the Assembly and the Retreat. The distinctive and colorful uniforms were necessary to distinguish them easily on the battlefields, and were often the reverse color of those worn by the line soldiers.

The term "tattoo" derives from the cries of the 17th and 18th century Dutch innkeepers, who, as the fifes and drums of the local regiment signaled a return to quarters would cry, "Doe den tap toe!" -"Turn off the taps!" The sound of the "taps" caused the innkeeper's customers to depart and return to their barracks. The word "tattoo" evolved over time, and refers to what developed as a ceremonial performance of military music by massed bands today.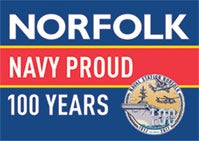 Event Dates
Related Links
Group Sales
GROUPS OF 15+ SAVE! Call 757-282-2819 (or toll free 1-877-741-2787). No babes in arms, everyone must have a ticket.