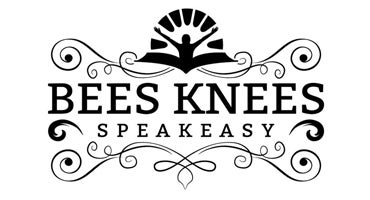 Sat, Oct 28, 7:00pm
$30 - $35 plus applicable fees

Don't get ripped off! The Scope Arena Box Office and Ticketmaster are the only authorized sellers of tickets.

SevenVenues is not responsible for tickets purchased anywhere other than Ticketmaster or through the Scope Arena Box Office and will not honor, exchange, or refund counterfeit, duplicate, or invalid tickets.

Ticket prices are subject to change.
Sat, Oct 28, 7:00pm
Bees Knees Speakeasy
Presented by 4 the Love of Bourbon
Lovers of the 1920 era's music, drinks, dancing, gangsters and clothes will be transported back in time to the Prohibition Era at the Bees Knees Speakeasy at the Harrison Opera House on Saturday, October 28th.

The 1920's Prohibition Era was fertile ground for organized crime. Gangsters like Al Capone, Vito Genovese, Dutch Schultz, Jack "Legs" Diamond, Charles "Lucky" Luciano, John Dillinger, and Bugsy Siegel ran and controlled bootlegging, speakeasys and gambling across the country. Depression era outlaws with names like Bonnie and Clyde, "Baby Face" Nelson, Ma Barker, and "Pretty Boy" Floyd, also became legends, as their deeds included some of the wildest and deadliest stories ever to hit newspaper front pages.

Set during the 1920's, this evening promises to be filled with jazz music, swing and Charleston dancing, great barrel aged drinks being served from the era; bourbon to "bathtub gin", food and silent movies. You will even have a password to get in the door.

Dress in 1920's style; dandies and flappers, gangsters and molls, pearls, smoking jackets, zoot suits, fringed dresses, gloves, gangster hats… be creative. Prizes for best dress 1920's era couple. So get a wiggle on it, put on your glad rags and come to our swanky, juice joint, the Bees Knees have some hooch, eat some grub, swing to the sounds of the Rhythm Kings.

Food is provided with your ticket, coffee, tea, limited bourbon sampling and Monte Carlo chips. Drinks will be sold at a cash bar.

$500 in cash and prizes for best dressed couple and individual.